Overcome heart disease with the help of heart health guide
If you have ever searched for complete heart health guide which can lead you to a journey toward improved heart function and the possibility of living heart disease free life, look no further. You have found it.
Heart disease is such a common health concern for more and more people these days that we could call it the disease of a modern man. However, there is a natural cure for it.
THE BASICS

Natural remedies such as diet and healthy foods as well as cardio exercises are just few pieces of the puzzle, when it comes to treating heart disease.
Blood pressure, cholesterol, too high body fat percentage, stress, smoking, sedentary lifestyle, drugs and alcohol all have immense impact on the cardiovascular system function.
On the other hand, besides these causes of heart disease, special attention should be placed on the overlooked factors which can cause or aggravate heart disease.
I am talking about hormones, immune system and dental health. You can learn more about these three and their connection with heart disease on heart health guide.
Check my lab results, by clicking on the links located below the navbar, on the left. 

These facts and tips can help you reverse as well as prevent heart disease. However, final results may vary from person to person.
MY STORY
I have been there so I know what am I talking about. I was overweight, my blood pressure was between 150/80 and 190/110, while cigarettes and alcohol weren't strangers to me.
At the time, I was having some personal problems and the thing that push me over the edge was that few of my close loved ones have past away.
That lead me to depression and unhealthy lifestyle, including drinking overeating and smoking, where I saw my way out.
THE SHOCKING TRUTH
After the doctors have noticed irregularities in my tests and EKG results, during my mandatory army medical exam, they send me to my family doctor for further evaluation and additional tests.
My doctor sent me to cardiologist to do ultrasound, holter and another treadmill stress test of my heart.
The results were shocking, I was diagnosed with arrhythmia, high blood pressure and enlarged heart. However, even more shocking was the fact, that I was only 17 years old, at the time.
For more details about diagnostic tools and my experience with some of them, you can read on heart health guide, diagnosis section. 
Eventually, I decided to change my life because I didn't want to be dead before thirty since my heart function went from bad to worse, in span of two years. 

Even my cardiologist proscribed me beta blockers but after I took a few pills, I decided to stop taking them and go ahead with the more natural approach.
So, I changed my diet, stopped smoking and limited my alcohol intake to glass or two daily which gave me good results. Mild chest pain I was having, was gone and my heart muscle was working better, as the tests have shown.
However, I was still a patient since arrhythmia and high blood pressure were still there. Later, I found out that enlarged heart was genetic trait, since my father and grandmother also have it.
Besides having high blood pressure for most of their life, they never had any other heart related problem. Maybe the fact that they were  constantly active has something to do with it.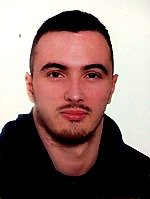 Myself, the owner of heart-health-guide.com
HOW I FINALLY BEAT HEART DISEASE
Thanks to implementing some of the tips and techniques, about which I talk on heart health guide, I was pleased with my condition for 2 years.
One day, I was playing basketball with my friends, during which I reached the point of exhaustion, while my friends were tireless and quite frankly, I didn't like the feeling of powerlessness.
So, I decided not just to rid of my heart disease completely but to improve my cardiovascular system function as much as I can.
In addition to eating healthy, quiting smoking and controlling my alcohol intake, I took additional steps to achieve my goal. 
I started to workout regularly, lost another 15 pounds, learned about stress menagment and healthy herbs and suppliments such as hawthorn and fish oil, that were only the tip of the iceberg.
The next time when I went to my cardiologist, the tests were perfect and you know what, I felt great. I had a lot more energy, I wasn't sleepy anymore, the arrhythmia was gone and my blood pressure was textbook.
HEART HEALTH GUIDE - INTERESTING FACT

As a person works out, cardiovascular system function improves. However, in some people the heart muscle can also get larger and thicker.
Although cardiac enlargement is usually a sign of heart disease or genetic trait, it can happen in very active individuals, especially in top level athletes which is beneficial adaptation to the increased workload.
However, I experienced the complete opposite since my heart was already considerably enlarged, due to genetic factors and heart disease. As I began to work out, my heart muscle actually started to decrease in size, while its function and blood pressure improved.
That being said, it is and it will always be a little bit bigger, due to my genetic blueprint.

HEART HEALTH GUIDE - MY CARDIOLOGIST

I found out that my former cardiologist, Dr. Lozo, the one that prescribed me beta blockers has past away. However, what is even more shocking, is that he died from heart attack.
I mean, cardiologist to die from heart attack. It makes you wonder. Although, he was in his 50s, it is still shocking to hear that a doctor which should treat heart related problems, becomes the victim of this disease, especially at his age which isn't that old, considering the average life span of humans in 21.st century.

If there is anyone thinking that I made this up, unfortunately, this is a true story. The man is dead. His wife lost a husband and his children, if he had any, lost a father. I would never make up such a horrible story, just to convey my message.
Sadly, his story can teach us that anyone can become a victim and that even pharmaceutical drugs, although helpful, aren't a permanent solution.

FINAL THOUGHTS
That being said, I have serched and searched for heart related diets, foods, herbs, exercises, supplements, causes as well as different healing techniques. Most of them you can find on my heart health guide website.
Many of them worked for me, so there is no reason why some of them shouldn't work for you. Also, over time as I acquired new knowledge, I managed to improve my heart function even more, in which newly acquired mental training techniques helped a lot.
I wish you all the best in treating heart disease, naturally. ;)
If you find heart health guide helpful, please share it, tweet about it or like it on facebook. It helps us grow. Thank you!
Learn everything you need to know about heart healthy diet and find the right one for you. Implement few simple tips for immediate benefits.
Heart healthy foods can improve cardiovascular system function. Foods good for the heart are bursting with vitamins, minerals and rejuvenating phytochemicals.
You have heard for hawthorn and garlic but there are few other herbs for the heart which can help in treating heart disease, naturally.
Besides fish oil, there are several heart health supplements which can be useful. This includes Coenzyme Q10, Salicin, vitamin D3 and few others.
Although there are many heart healthy spices out there, each of them can help prevent and treat heart disease in its own way, thanks to different types of flavonoids in these heart spices.
Stress and heart disease are closely related. In order to decrease the risk of heart problems, we have to learn how to handle the stress and treat its consequences, if we are unable to avoid it.
Cardio exercises are vital part of natural heart disease treatment. However, which kind of heart exercise you should preform, varies from person to person.
Good vs bad cholesterol conflict is somewhat misunderstood. There is no good or bad cholesterol but only high or unbalanced cholesterol.
What is the real truth when it comes to good fats vs bad fats? How much dietary fats should you consume daily and what are the best food sources of healthy fats?
High blood pressure remedies range from tips and lifestyle modification to herbs and supplements. However, the method that works for someone else, may not work for you.
Normal heart rate varies from person to person. Although, age affects resting heart rate, there are many other factors that can raise or decrease heart rate.
How to lose fat is surely one of the most intriguing questions for so many people. However, the answer is very simple. Eat healthy foods, perform fat burning exercises and take care of your hormones.
Don't neglect hormones and heart disease connection. If you want to treat or prevent heart disease you have to balance your hormones.
Heart disease and immune system connection is often overlooked, while trying to improve cardiovascular system function. However, there are several things you can do to change this.
Dental health heart disease connection is one of three overlooked factors, along with hormones and immune system. However, with smart and effective approach we can change this.
There are many causes of heart disease and factors that can increase or decrease your risk for developing heart related problems. Check how to turn the tide in your favour.
There are few main symptoms of heart disease. Find out which are they, how to recognize them as well as my personal experience with some of them.
Accurate diagnosis of heart disease is the first step toward recovery. You can't start with treatment before you know what kind of disease you have, obviously.
Standard treatment for heart disease consists of surgeries, medications and devices. Which one is right for you, depends on your condition.
This is a blog about natural remedies, personal stories, helpful herbs and supplements, workout program as well as other tips and facts which may help people faced with heart disease.
Ask questions and leave comments about this site here.
About the author of Heart-health-guide.com website.
This is sitemap of Heart Health Guide.com. If you want to get better overview of informations on this website, you can get it here.
Copyright © - Heart Health Guide - All Rights Reserved.
About Author | Privacy Policy| Disclaimer / Disclosure | Contact